Enjoy the magical beauty of the Croatian coast from an ADV panoramic flight
So you've experienced all the sights and sounds in and around Zadar? Well, we think you haven't enjoyed the real Croatia until you've seen it from the air…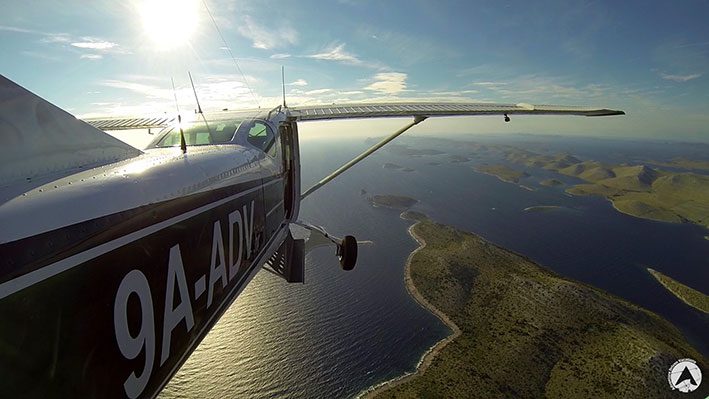 The views from a panoramic flight in the ADV Cessna 206 are truly breathtaking
Seeing the National park of Kornati from the air is something you won't easily forget…
No matter where in the world you've travelled to before, rarely does someone leave Zadar unimpressed. This old city on the Dalmatian coast is full of sights and sounds which will stimulate you to take as many photographs of ancient churches, mesmerising sunsets and Roman ruins that can fit on your memory card. But however enjoyable, there's always something to take your experience of Zadar and the many natural wonders of the surrounding area to the next level.
Imagine for a moment flying above the old town peninsula and enjoying a bird's-eye view of the church of St. Donat or the Roman-era Forum… Better yet, how would you like to see the National Parks of Kornati and Paklenica from the air? And the majestic Velebit mountain range? You don't actually need to imagine any of that, because you can experience it firsthand on a custom panoramic flight in our ADV Cessna 206.
The Kornati archipelago, for example, is especially breathtaking to experience from a panoramic flight. It consists of 140 islands and islets, 89 of which are a part of the National park. The untouched landscapes, crystal clear sea, many secluded coves and amazing cliffs are guaranteed to make a lasting impression on your memory.
During the panoramic flight you'll also enjoy views of the islands of Pašman and Dugi otok as well as many other smaller islands that dot the Adriatic coast, such as the now world famous heart-shaped Galešnjak.
For many the best part will be taking the controls of the Cessna 206 and flying it all by yourself. If that little taste of flying an airplane and all the amazing views you'll get to take in don't make your experience of Zadar and the Croatian coast more amazing, we don't know what will…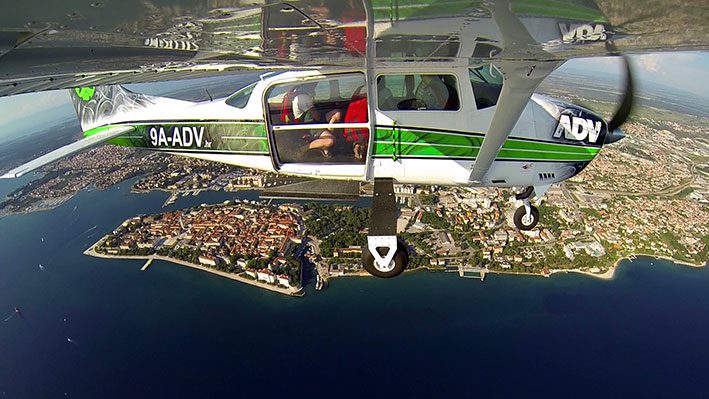 After seeing it from the ground, enjoy the beautiful views of Zadar from the air