Project 9A-ADV
It all started nine months ago in Norway, Notodden, when we made final inspection of our Cessna U206G that we are now using in our Skydiving Zadar operation. We were very happy with test flights and our search for airplane was great success.
Our search was long and very detailed all around the world. This particular model of U206G was very special and it already had all modifications installed that we needed for best possible climb rate, which is one of the most important performance factors for skydivers :). We had great time in Norway celebrating our success and soon as we returned to Zagreb, first thing we did was reservation of airplane registration for our bird 9A-ADV.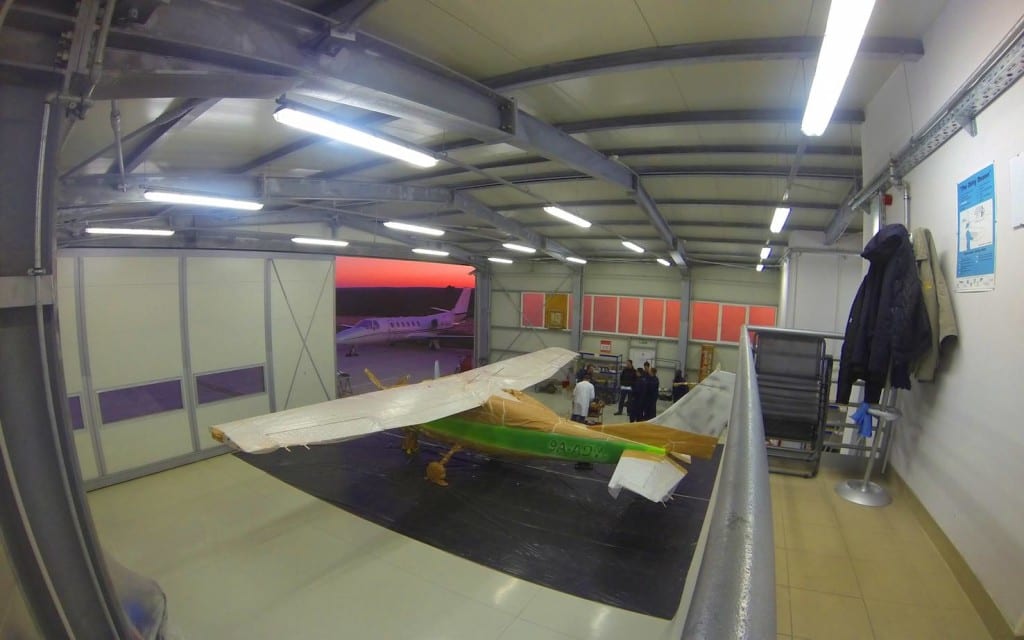 We had great first season skydiving in Zadar with our new airplane and during that period we were flying under Norway registration LN-AEZ but, when season ended, time has come to change this and we started the 9A-ADV transformation project. It was impossible to do this just by changing registration on, at that time, still white-red colour scheme that LN-AEZ had. We had much bigger plans. This is what happens when you have Aerostandard Quality Aircraft Maintenance and Požar Art in your project team. They always go for big ideas and what is most important they turn big ideas into reality fast and very professionally.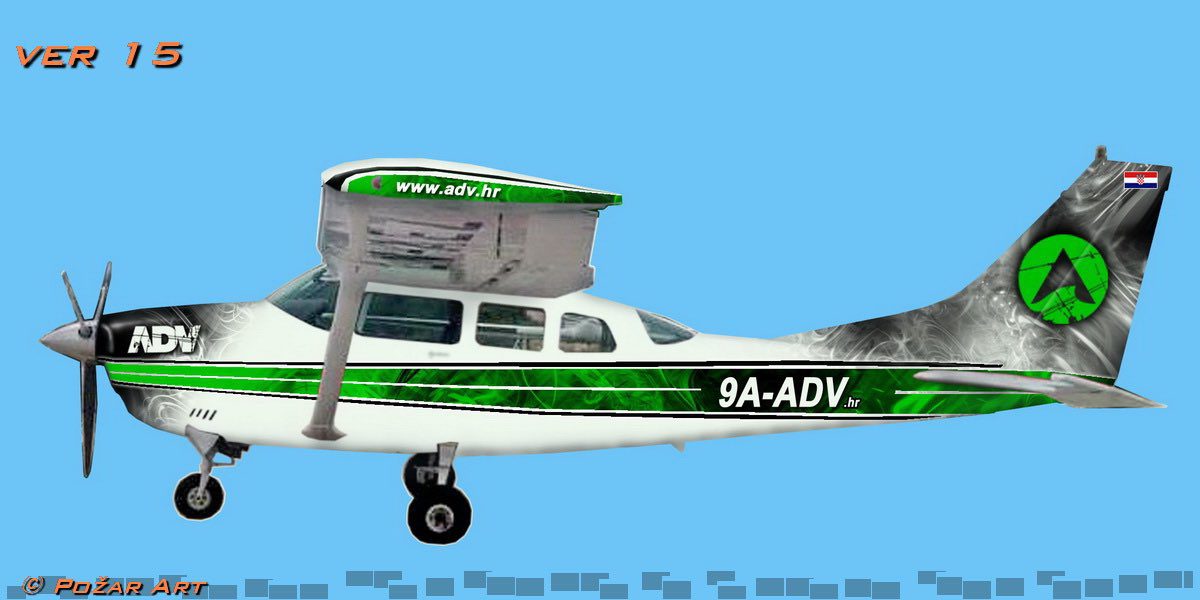 First creative briefings started in November, to discuss redesign ideas and colour scheme to transform our Cessna U206G to already well-known green and black ADV colour scheme. After few meetings we had a winner combination. We have decided to go with  airbrush technique, dirty style big logo on tail and nose, with green stripes mixed with smoke details. It was perfect on blueprints and we were very excited to start the work. 
Project 9A-ADV team was gathered in Aerostandard Quality Aircraft Maintenance hangar and we started preparation and briefings with our main artist and airbrush professional Marijan Požar. It was really lots of fun in the process and whole team was very excited and eager to make it in time because we had another project for which we needed airplane. Days were very short for us and we were very happy to see great progress. Finally, when Marijan Požar finished his work of the art, only thing we can say it looked even better than we could imagine. We are very honored that we had the opportunity to redesign our airplane before the start of next season because, from the start, 9A-ADV was a big driver of Adventure Driven Vacations project.