Rock climbing equipment
Carabiners serve to connect various components together (the climber to a sling, sling to a piece of equipment placed in the rock…). There are two basic designs – those with solid gates, and wire gates to save some weight.
Screw gate carabiners – there are various types, all of which have a gate with locking mechanism to ensure that the carabiner cannot accidentally open. They are used when we need extra security: attaching belay device to harness or rope to the climber, on main belays and so on.
Quickdraws consist of a carabiner attached to each end of a closed loop, they are used to clip the rope to protection devices in the rock face.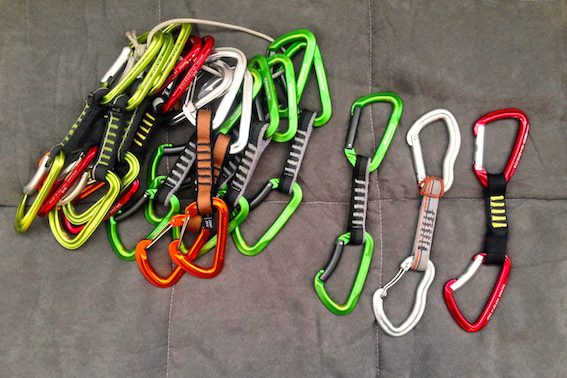 Harness is essential piece of climbing equipment, it fits around the weist and legs and the rope is secured to it with a special knot or locking carabiner.
Helmet protects our head from bangs against the rock face or from stonefalls.
Belay device allows us to hold the rope when a leader or a second falls. With the exception of self-braking devices, they work by bending the rope to create friction, which increases the holding power.
Climbing ropes are made of nylon and perform like low-strech elastic, absorbing the weight of a fall and protecting the belayer from shockload.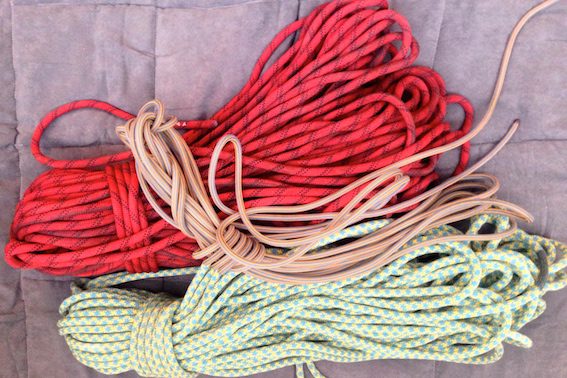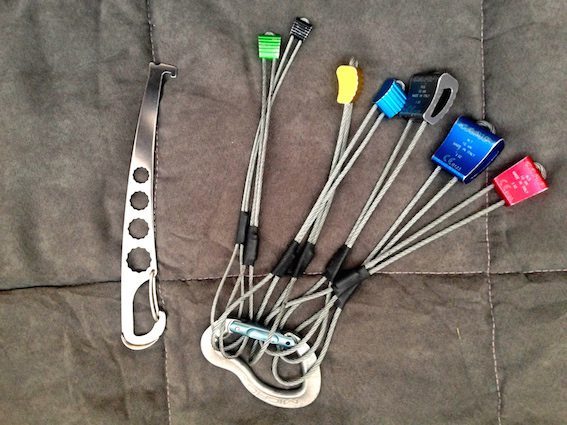 Nuts have wedge-shape design and are arranged in cracks so that when a load is exerted upon them they will tighten into the crack and not pull out. They are part of 'trad gear' and are used on routes without or just very few bolts.
Nut key/tool are used to retrive jammed nuts.
Camming devices/cams are crack protection devices which, when placed in an appropriate crack, open out to fit the crack. When subjected to a load the cams are forced to open wider, tightening the device into the crack. They are also part of 'trad gear' and can be easilly removed from rock.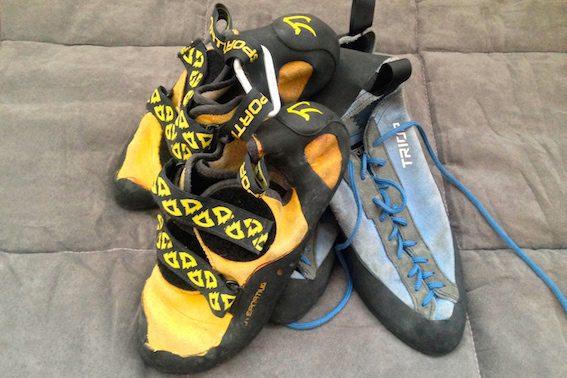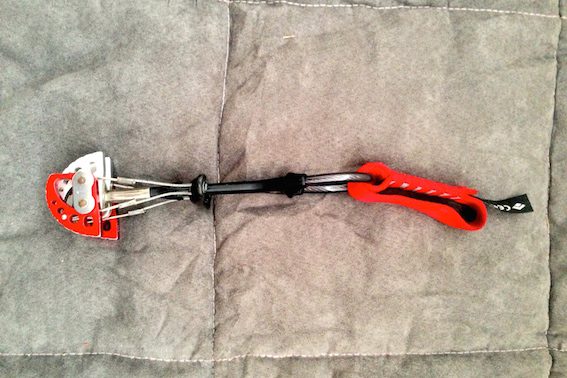 Climbing shoes feature smooth, sticky rubber soles which gives us more friction when we use them on rock face.
Slings are used to drape around flakes or rock, to thread around rock jammed in cracks, or through natural holes in the rock; we also use them for connecting anchor points.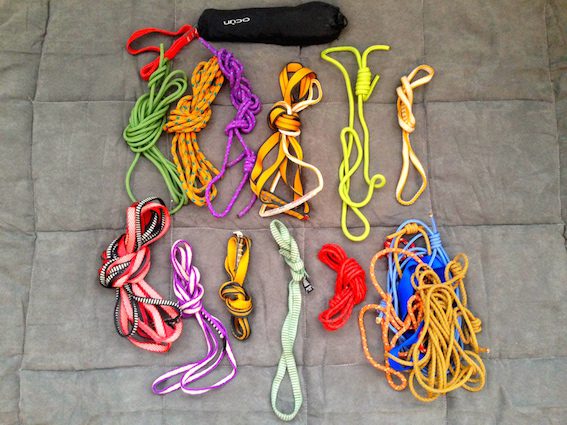 Related articles
Our most popular adrenaline adventures
Tags: Rock climbing