Tandem skydiving in Croatia is a highly emotional experience
Before, during and after tandem skydiving in Zadar you'll experience an emotional rollercoaster which you'll never forget and always cherish
The rising anticipation just before jumping out of our Cessna 206
We always welcome you with a big smile. Because we know that at the end of your tandem skydiving experience in Zadar, you'll be smiling too
We know how you feel, we really do… We've all felt the same way at some point in our skydiving careers. You arrive at the airport full of anticipation, not really knowing what to expect and hoping that everything will turn out right. And, trust us, it does, every single time. That's why we always welcome you with a big smile. Because we know that at the end of your tandem skydiving experience in Zadar, you'll be smiling too. And laughing. And perhaps even crying tears of joy (it wouldn't be the first time).
The emotional rollercoaster you can be sure you'll experience before, during and after tandem skydiving in Zadar varies from person to person, but everyone goes through it. Whether it's fear, anticipation or just plain excitement, the range of emotions you'll feel is also a big and important part of the fun you'll have while free-falling at 200 km/h. And the adrenaline rush will make you feel 100% of every one of those emotions. Even before you've jumped out of the airplane and after the parachute has safely deployed. That's the beauty of skydiving. Experiencing a wide spectrum of emotions which make your life more beautiful.
And remember… Our instructors always make sure that your tandem skydiving jump is as safe and carefree as possible. All you have to do is relax and enjoy the (highly emotional) ride.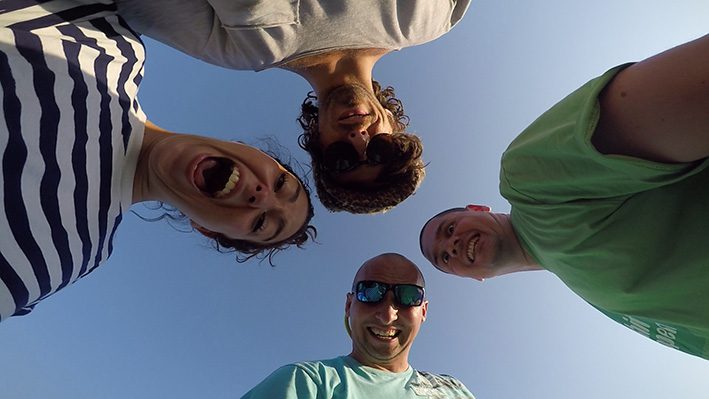 After tandem skydiving, everyone smiles… Every single time.
Related articles
Tags: Fun things to do in Croatia, Skydiving Croatia, Skydiving Zadar